Designed by Project Athens ,Made in wherever you are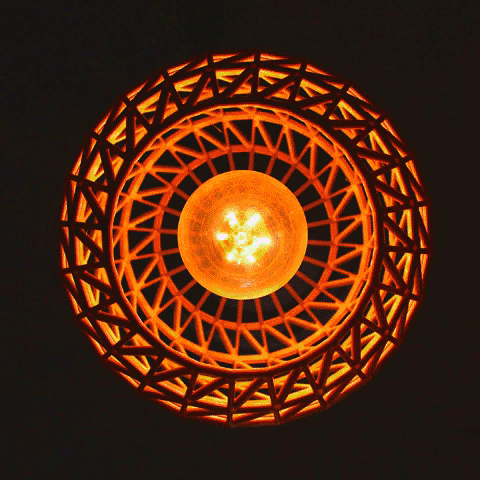 The lamp shades in this collection, each of unique and minimalist shapes, are
3D printed in PLA - a plant-based recyclable bioplastic. They were created using modern designing techniques to draw out the aesthetics of the layer-by-layer
3D printing manufacturing process known as FDM.
Learn more about the materials we use.

The Lamp shades can be 3D printed all over the world, using the Cubee manufacturing grid. Every lamp shade will always be locally made, no material is wasted during the manufacturing process, and no product is manufactured unless ordered beforehand. This means - no need to buy large stocks.
ABOUT THE
DESIGNERS
3D Print Project.Athens (3DPPA) is a dispersed manufacturing homeware brand that aims to brighten up spaces with unique, customisable and locally inspired products. 3DPPA was born when Jon and Semeli decided it was time for a change and left the hustle and bustle of London for the sunny shores of Athens.

Jon is a professional industrial designer. On seeing the potential for 3D printed structures and their interaction with light, he started designing light fixtures for their new flat.
​
Semeli is a teacher with experience in retail, project management and digital marketing. She's keeping the project on track while bringing a creative problem solving approach to each product and its promotion.
The Cubee method of local manufacturing upon demand gives us the flexibility to fit products to your needs before production. If you want to request a sample or get more details, we invite you to set up a meeting with one of our team members.